Mid-century modern Erich Stratmann wardrobe (615)

» Anfrage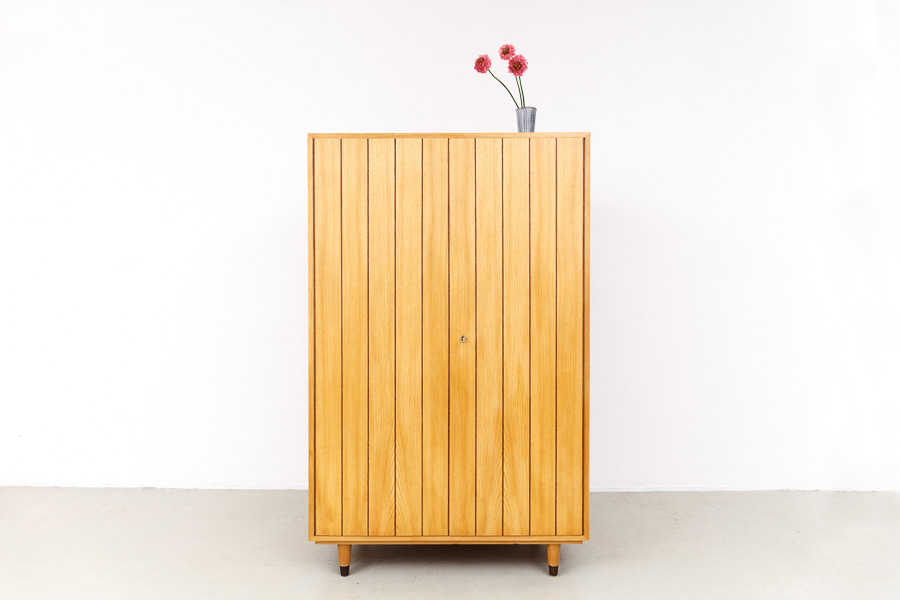 Rare, typical of period mid-century modern wardrobe from german production.
This wardrobe is part of a series, including variations of sideboards, dressers, wardrobes and a shelving system,
designed by Erich Stratmann for Oldenburger Werkstaetten.
The wardrobe enchants with pretty, small details like the dark-bright contrasting veneer and legs
or the subtle inlaid work lines.
Design: Erich Stratmann, 1954
Manufacturer: Oldenburger Moebelwerkstaetten, Germany
Series: Idee Moebel Programm
Dimensions:
Wide 100cm
High 160cm
Deep 58cm
Sold