Mid-century modern sideboard (617)

» Anfrage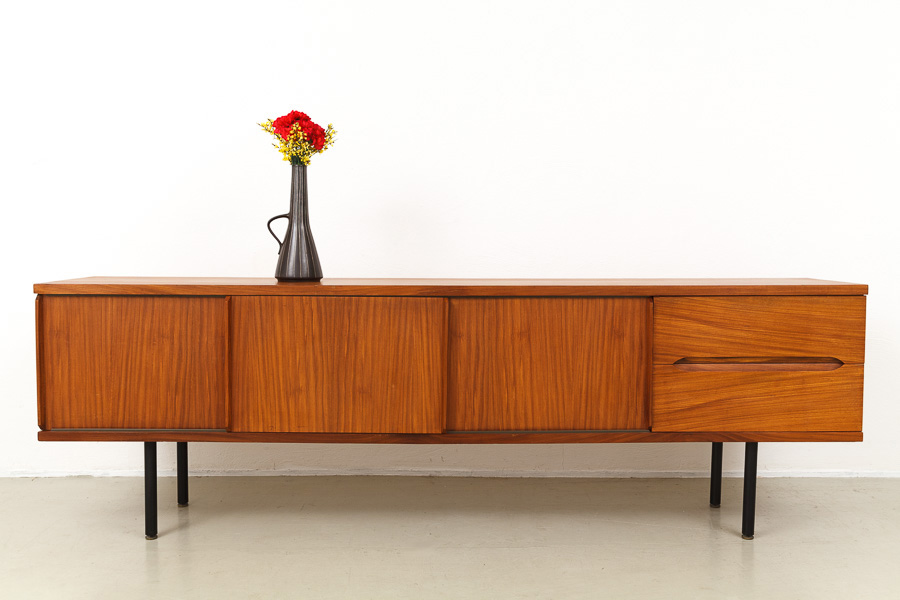 Classic mid-century modern wallnut sideboard made in Italy.
The well crafted sideboard is segmented into four parts. Three sliding doors, one extra shelf,
four inlying drawers on the left side. Two large drawers on the right side.
The original, black coloured steel tubes have levelling feets to adjust potential flooring irregularities.
Manufacturer: unknown, Italy

Dimensions:
Long 240cm
Deep 46cm
High 76,5cm
Sold.