Mid-century modern DWH – Hellerau cabinet (594)

» Anfrage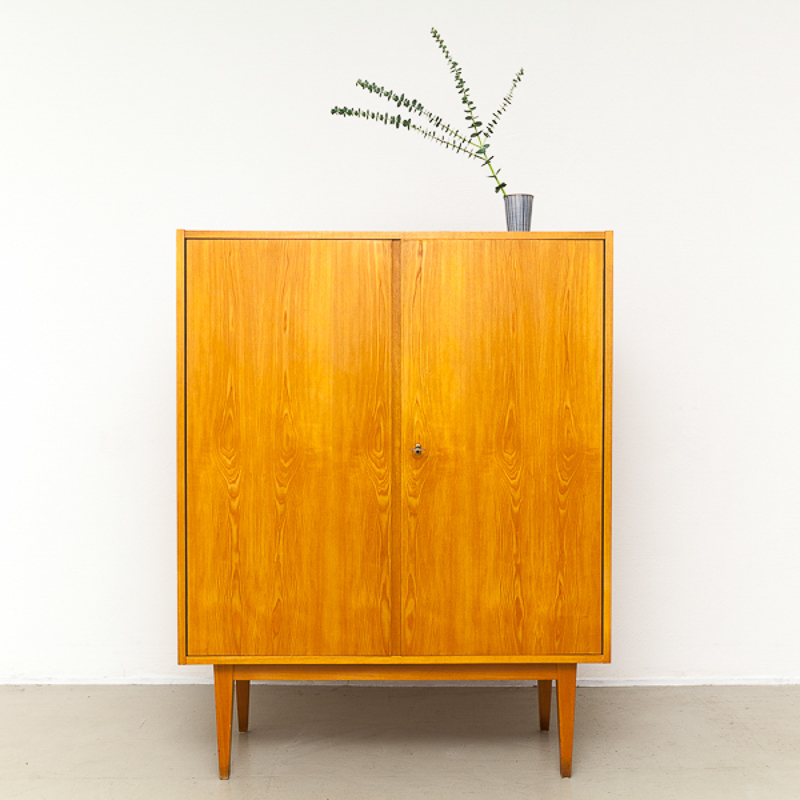 Hellerau cabinet
The pictured cabinet ist part of the series 602, designed by Franz Ehrlich in 1956 for DWH,
Deutsche Werkstaetten Hellerau. The three shelves can be adjust in height.
The understated veneer is in sound condition.
This cabinet is already sold.
We can offer an identically constructed cabinet in comparable condition.
We gladly send you photos of the current cabinet, respectively this cabinet is shown in our shop.
Designer: Franz Ehrlich
Manufacturer: Deutsche Werkstaetten Hellerau, Germany
Series: 602
Model: 602/B
Design: 1956
Dimensions: 106cm wide, 45cm deep, 136cm high
Wood: Senesche (Kalopanax septemlobus)
Price: 820,- Euro