Mid-century modern sofa daybed (648)

» Anfrage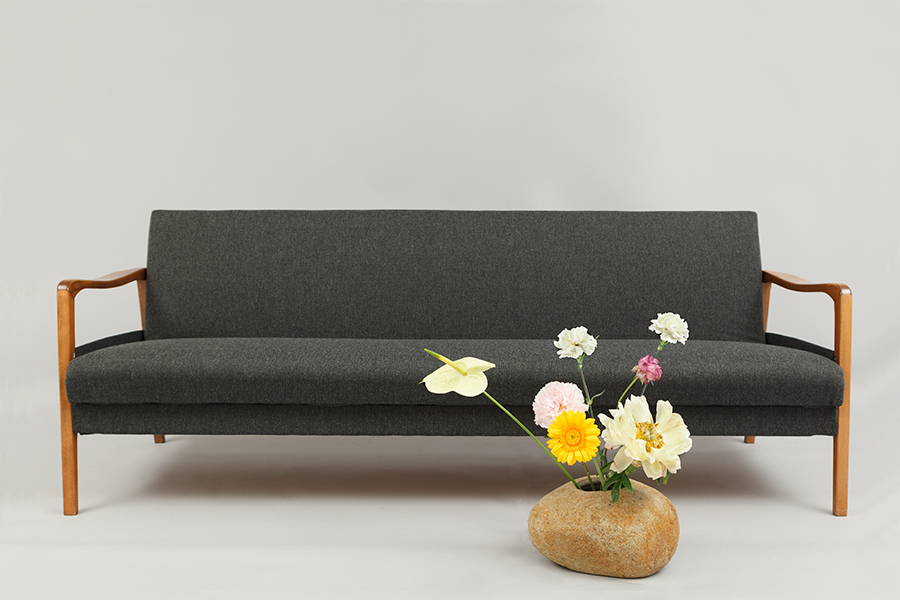 Timeless mid-century modern sofa-daybed made in Germany.
The pretty curved armrests have been cleaned and oiled.
The sofa has been completely re-upholstered + new fabric in anthracite graying.
The sofa can due to it's simple mechanism easily be fold in it's daybed position.
It is upholstered on it's back, so free standing is an option.
Manufacturer: unknown, Germany
Dimensions:
Long 197cm
High (back) 74cm (seat height ca. 42cm)
Deep 74cm
Lying surface 180 x 95cm
Sold