50er Josef Hillerbrand Stühle (786)

» Anfrage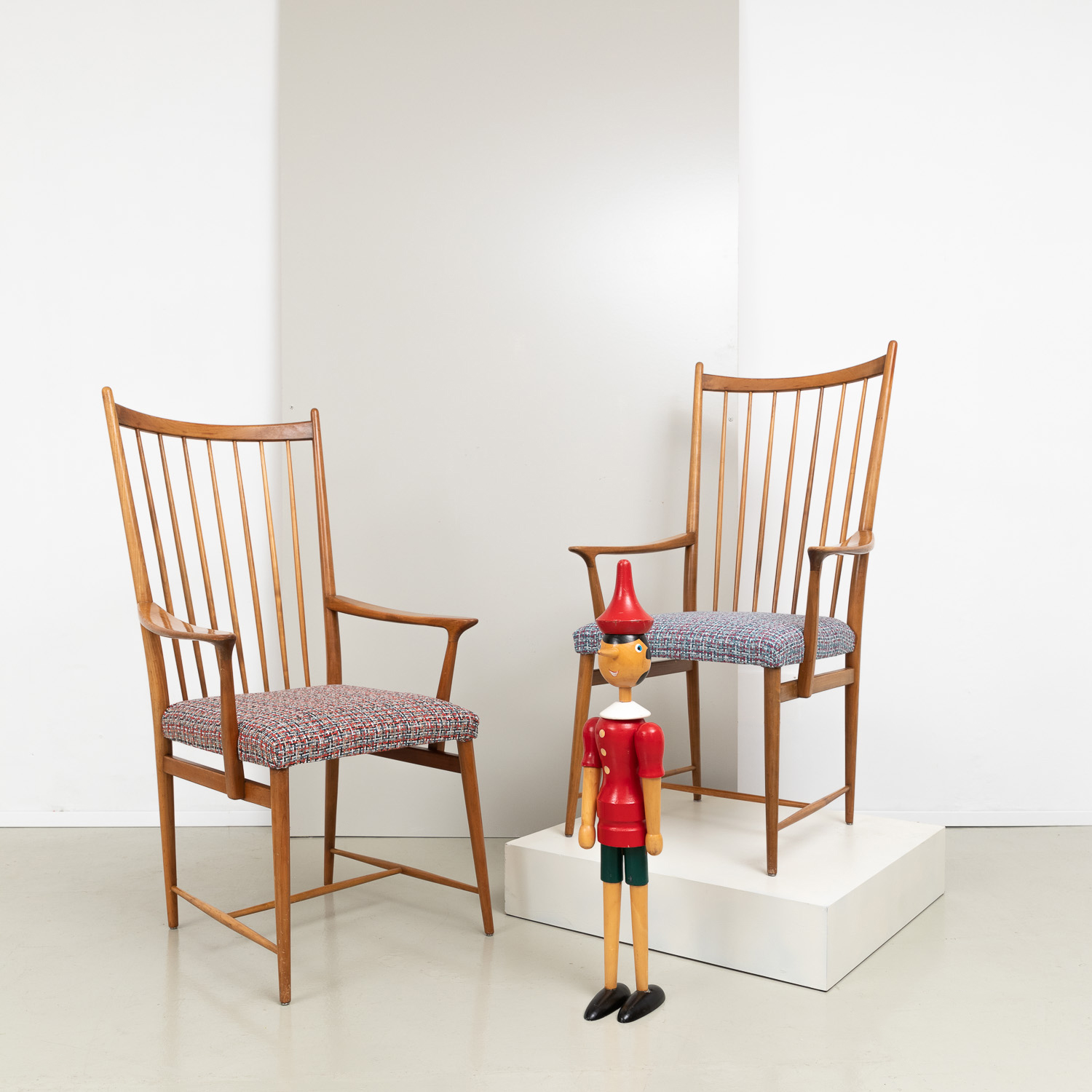 Mid-century modern Josef Hillerbrand highback chairs
Price / Piece: 390,00 Euro

Design: Josef Hillerbrand, 1957/58
Model: 3056
Manufacturer: Muenchener Werkstaetten, Germany

This furniture is on sale by Frank Groll / ickestore, Partner at Magasin.
It is on display at Magasin-showroom.
Inquiries:
Elegant and comfortable cherrywood windsor-style highback chairs made in the 1950s in Germany.

Condition:
Good.
Reupholstered + new fabric. The wooden frame has been cleaned and oiled. The woodworking joints have been checked.

Dimensions:
Width 60cm
Depth 63cm
Height 108cm
Seat height 46cm

Shipping:
Berlin / 30,00 Euro
Germany / 60,00 Euro
International / on request