Guenter Renkel Rego desk (645)

» Anfrage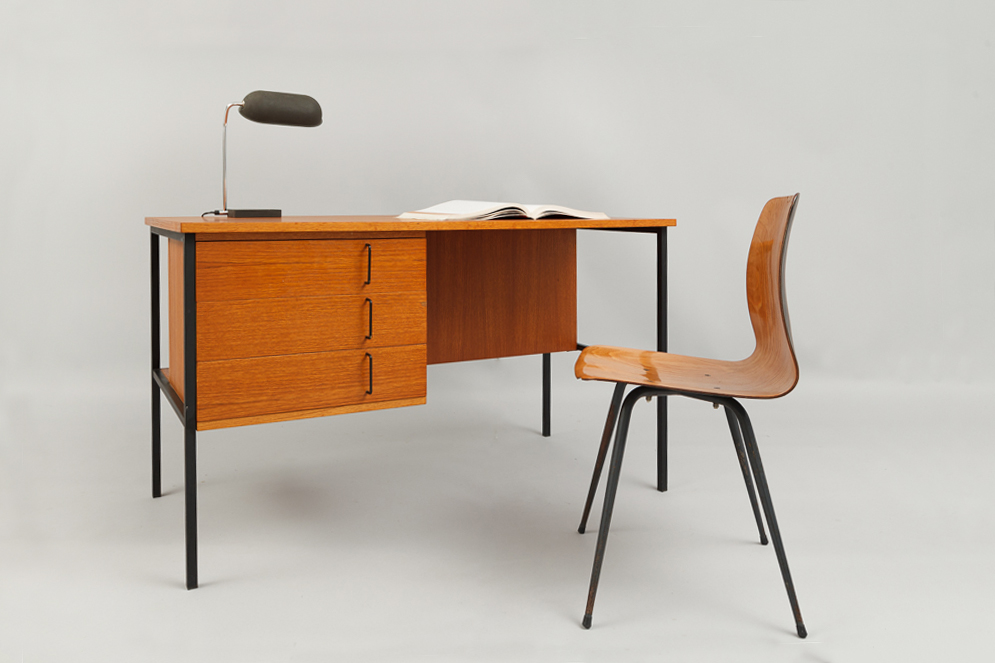 Classic stripped-down teakwood desk made in Germany.
The beautiful shaped desk is part of a series designed in the late 50s by Guenter Renkel
which includes a wardrobe, a bed, a sideboard etc.
The desk comes with 3 drawers. If placed in the middle of a room, the space on the desk backside can be
used as shelf space for books etc.
The tabletop has been sanded, oiled afterwards sealed with wax.
Design: Guenther Renkel
Conception: 1957
Series: Twen, in production since 1960
Manufacturer: Rego Mobile Moebel, Germany
Dimensions:
Long 125cm
Deep 65cm
High 74cm
Sold