Hans Bellmann sofa daybed (611)

» Anfrage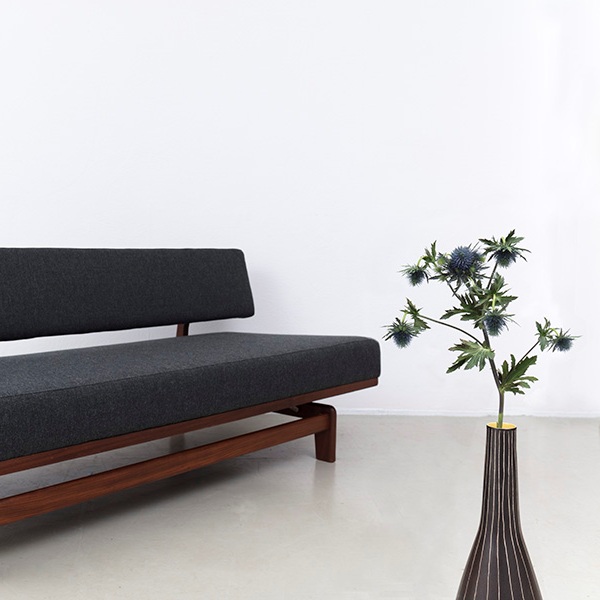 Hans Bellmann daybed sofa
Price: 2730,- Euro

Dsign: Hans Bellmann, 1964
Model: 470
Manufacturer: Wilkhahn, Germany
weitere Informationen
Premium sofa – daybed designed by swiss architect Hans Bellmann,
manufactured by Wilkhahn, Germany.
Zustand:
The sofa hay been completely re-upholstered + new  roughly woven anthracite-greying fabric.
The wooden frame (teak or mahogany) has been cleaned, lightly sanded, oiled and re-sealed afterwards.
The seating surface can easily be pulled off  the backrest.

The pictured sofa is already sold. We can offer an identically constucted sofa in the same wood.
The new sofa will be re-upholstered aswell, and it will be re-upholster with the same fabric as in the pictures.
We are open for your suggestions concernig the fabric until we started with the upholster process. 
Dimensions:
Long 193cm
Deep 80cm
High 75cm (back)
Seat height ca. 44cm
Lying surface 193x77cm