Hartmut Lohmeyer teak-oak table or desk (710)

» Anfrage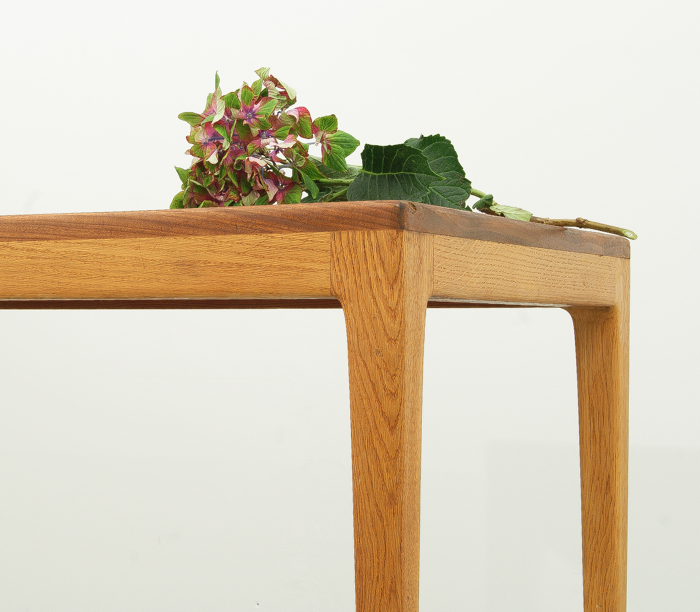 Mid-century modern, Hartmut Lohmeyer, table / desk for Wilkhahn

Sold
Design: Hartmut Lohmeyer, 1958
Manufacturer: Wilkhahn, Germany
weitere Informationen
50er Jahre Esstisch mit einem stabil wie elegantem Eiche-Vollholz Untergestell.
Der schöne Tisch ist prima für kleine Küchen oder aber auch als kleiner Schreibtisch geeignet.
Condition:
The teak tabletop is newly veneered. The solid wood oak fame and legs were sanded, oiled and waxed afterwards.
There is a mark in the frame (last picture) that we left untreated as we found it quite charming.
Dimension:
Long 90cm
Deep 55cm
High 74cm