Mid-century modern sideboard (618)

» Anfrage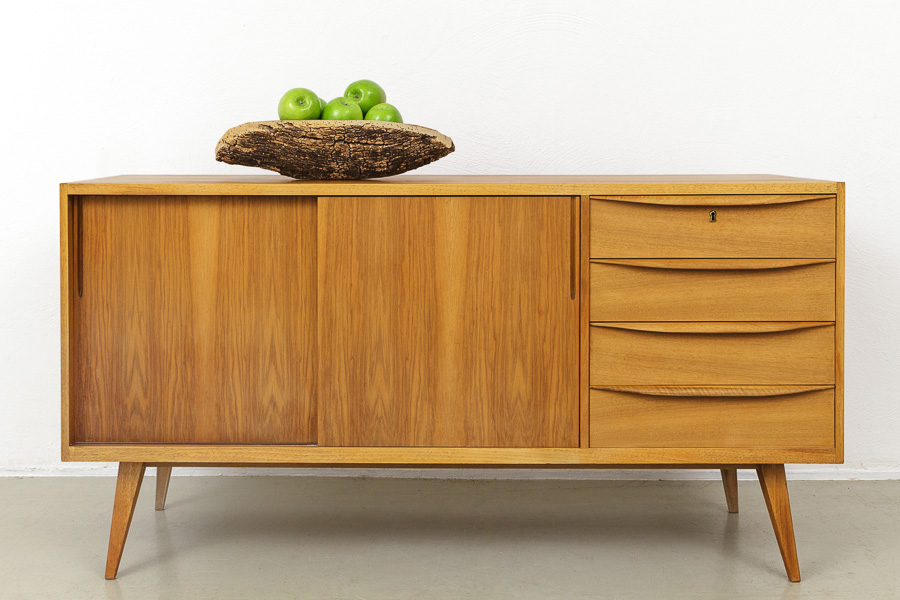 Small mid-century modern walnut sideboard made in Germany.
The lovely sideboard is segmented into three parts. Two sliding doors that cover an open-plan shelf.
Please have an extra look for the pretty crafted door handles. Righthanded four drawers. One lockable.
The walnut veneer is heavily brightened by sunlight. So we sanded the whole surface to prime with polishing oil.
Dimensions: 150cm long, 48cm deep, 77,5cm high
Sold.