Mid-century modern STRING elmwood shelving system (669)

» Anfrage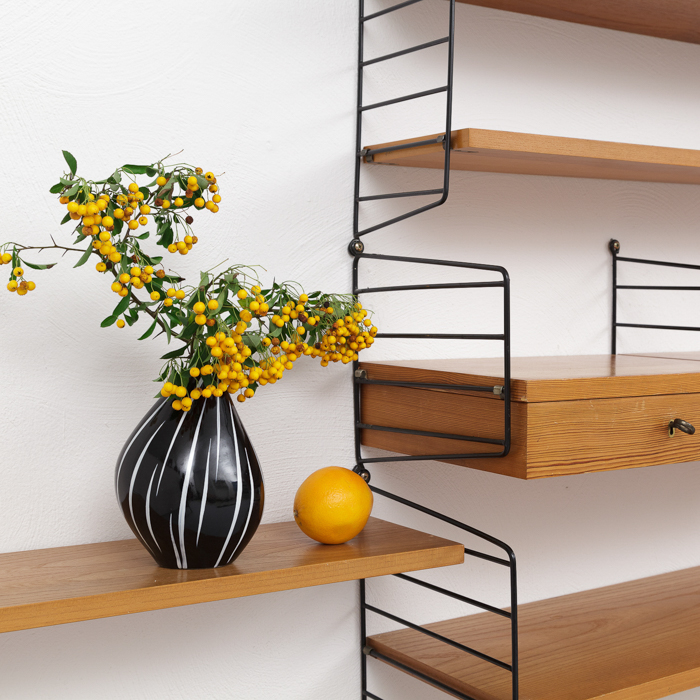 Original STRING Shelving system
Price: 1290,00 Euro
Design: Nils (Nisse) Strinning, Sweden, 1949
Manufacturer: String Furniture ab
weitere Informationen
Timeless STRING shelving system in elmwood + black ledders.
The system includes 16 shelves of different sizes, 2 lockable drawers and a magazine rack.
Dimensions:
Long ca. 240cm
Deep ca. 180cm ( +ground clearance)
High ca. 30/20cm
The shelfsystem isn't built up for the moment.
Please contact us for an appointment at the shop to show it to you.