Mid-century modern teak dining table (647)

» Anfrage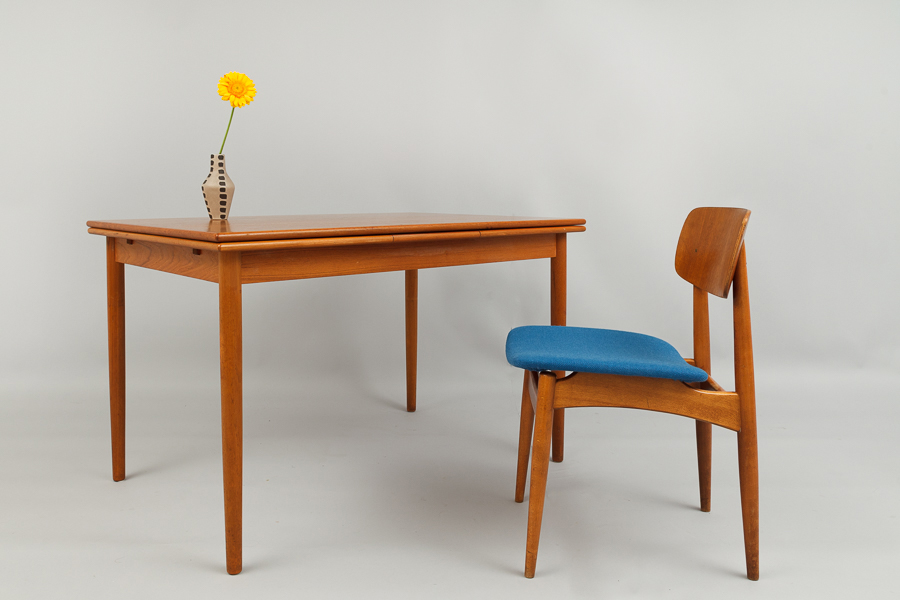 Classic teak dining table with 2 extendable plates made in Denmark.
The pretty dining table can be extended to both sides in length.
The tablelegs are screwed to the frame and can be easily dismantled.
Plates and frame have been cleaned and oiled.
Manufacturer: unknown, Denmark
Dimensions:
Wide x long 80 x 120cm
Extended: 80 x 210cm
High 74,5cm
Sold