70er Jahre Schönbuch 'Quadro' Garderobe (641)

» Anfrage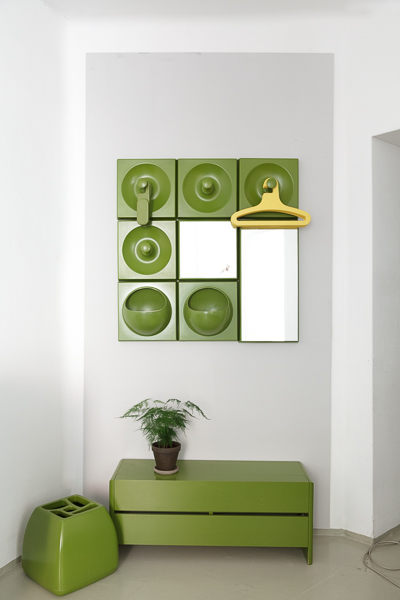 Fancy 70s wardrobe made in Germany.
The bright and cheerful ensemble consists of 1 shoe cabinet, 1 umbrella stand,
2 mirrors, 2 storage compartments, 4 coathooks, 7 coathangers, a shoespoon and a shoebrush.
The panel elements can be freely arranged on the wall.
Manufacturer: Schoenbuch, Germany
Model: 'Quadro'
Dimensions:
Shoe cabinet: 104cm breit, 34,5cm tief, 43cm hoch
Panel (as pictured) 102 x 102cm, ca. 15cm deep
Sold