Hartmut Lohmeyer teak dining table for Wilkhahn (708)

» Anfrage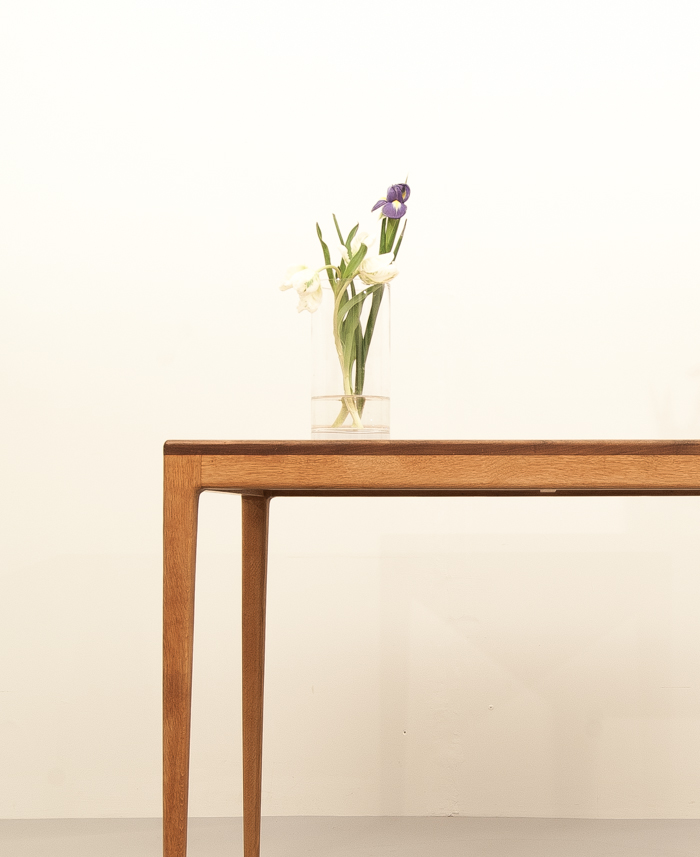 Mid-century modern Hartmut Lohmeyer dining table for Wilkhahn

Sold
Design: Hartmut Lohmeyer, 1958
Manufacturer: Wilkhahn, Germany
weitere Informationen
Mid-century modern dining table on a stable as well as elegant solid wood oak frame.
The pretty table is suitable for small kitchens or alternatively as a small desk.
Condition:
Good with small chips in the laquered plate.
The solid oak frame and legs have been sanded, oiled and waxed.
The stabil laquered plate has little chips that don't affect the overall good impression.
Dimensions:
Long 110cm
Deep 65cm
High 75cm